01/2023 -
OCTÉ
Front page
GDPR stands for General Data Protection Regulation.
It is applicable in all member states of the European Union. It aims to protect the fundamental rights of natural persons with regard to the protection of their personal data, by laying down rules relating to the collection, use, storage, disclosure and deletion of such data.
As a company in the European Union, OCTÉ is committed to the application of this regulation.
To achieve this, OCTÉ carries out 4 main actions:

Identify data processing
OCTÉ undertakes with its customers, prospects, suppliers, subcontractors and employees to keep a register and keep it up to date.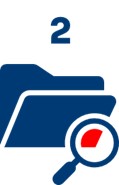 Manage your data
Depending on the needs, OCTÉ only collects and stores the strictly necessary data. Once the processing is completed, the data is destroyed or kept for a defined time. For example, we keep quotes, orders and invoices for 10 years.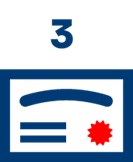 Respect people's rights
OCTÉ informs individuals when we collect personal data. In addition, at any time, our customers, suppliers, etc. can access the data concerning them, rectify them, request their deletion or exercise their right to limit the processing of your data.

Securing your data
OCTÉ takes all necessary measures, whether IT or physical, to secure the data and control the risks of fraudulent or inappropriate use, and loss of data.