12/2022 -
OCTÉ Industry
Front page
Sheet metal manufacturing
Roll bending is part and parcel of OCTÉ Industry's know-how in sheet metal forming, boilermaking and ironwork.
To complement our existing FAMAR roll bending machine featuring 160 mm diameter rollers for rolling lengths of up to three metres, we wanted to increase our capacity by adding an RCE series symmetrical 3-roll hydraulic bending and pre-bending machine from French maker PICOT.
Thanks to this new bending machine, OCTÉ Industry is now able to reduce the minimum roll diameter to 120 mm, make use of the pre-bending assistance feature, and perform all types of cone rolling.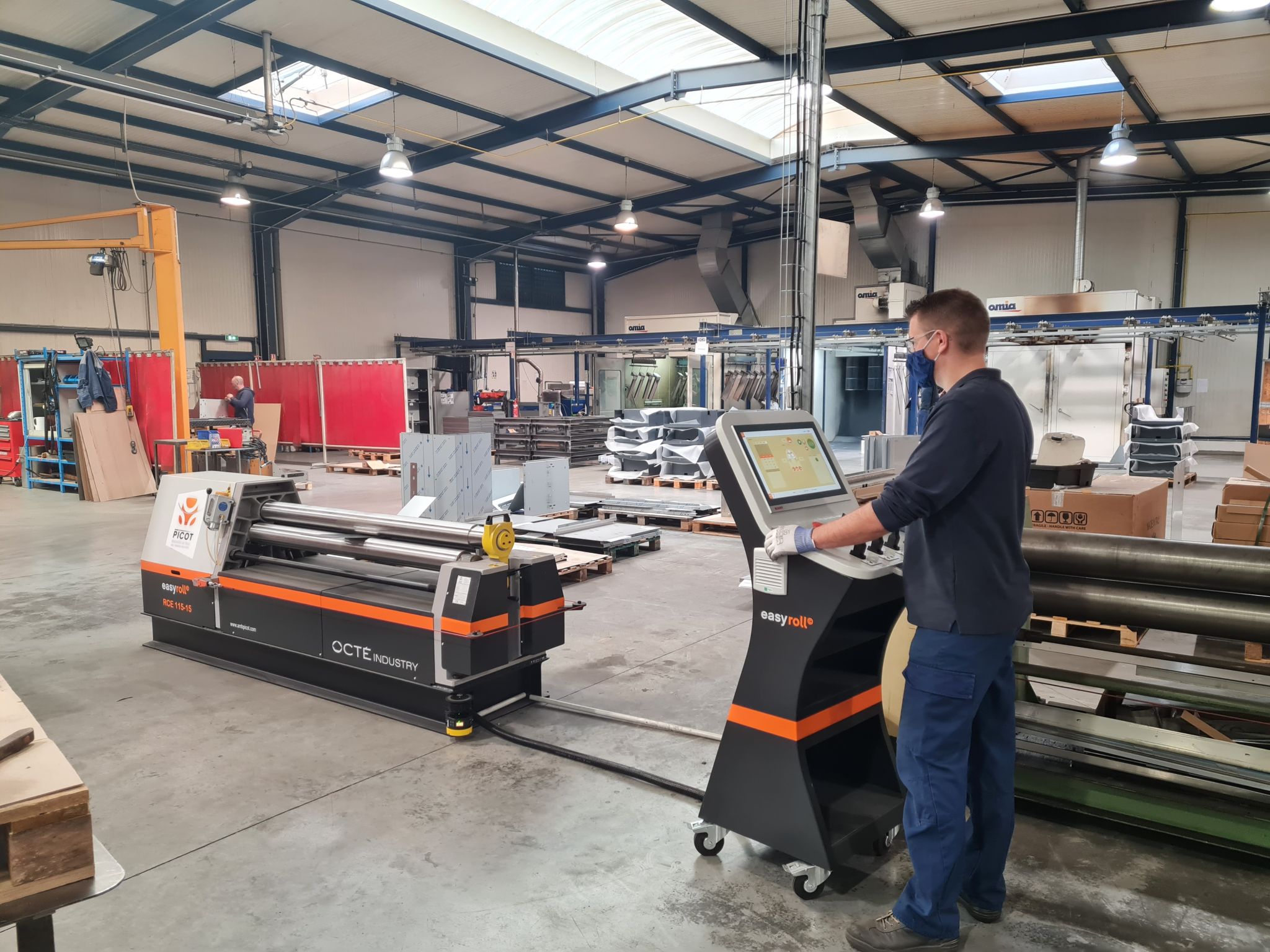 In line with our approach to versatility and staff training, we opted for a digital control desk to facilitate programme creation, roll bending assistance and parts feasibility study.Finally, the investment aid we received under the "France Relance" economic stimulus plan is helping us to transform into the industry of tomorrow. OCTÉ Industry is proud to rally together and invest to meet future challenges.